The European Association for Osseointegration
Become a member
Exclusive member access to high level scientific content. Priority registration for numerous educational activities.
Welcome to the European Association for Osseointegration
We are a non-profit organisation formed as an international, interdisciplinary and independent science-based forum for all professionals interested in the art and science of osseointegration.
We welcome members from all over the world, moved by the same passion for excellency in research and clinical practice in implant dentistry.









Unlock your full potential
Providing non-commercial education is one of the main missions of the EAO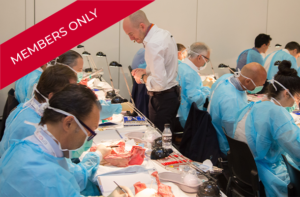 Master Clinician Courses
Hone your skills with EAO experts.
Diploma in Implant Dentistry
Join the EAO three-year-Education Programme and grow in confidence.
Keep the future of implantology
in your sights.
Live sessions, scientific programmes, battles of concepts…
Get the best of the EAO on our YouTube channel
Become a member

and get access to high level scientific content.