Education Committee
OBJECTIVES AND ROLE
The Education Committee is supporting the Board by proposing ideas in accordance with the long-standing commitment of the association to dental education and the aim of "improving the quality of patient care by bridging the gap between science and clinical practice". The committee is in charge of providing the dental community and EAO members with new educational opportunities.
Committee members
Aims and Objectives
To develop educational programmes and activities to offer EAO members and non-members workshops and courses led by renowned practitioners.
To develop programmes adapted to young professionals and to experienced practitioners, in accordance with the latest development and research of the field of implant dentistry. To enable the participants to these programmes to gain the range of knowledge require to practice at the highest level.
To discuss the possibility to get accreditation for the programmes offered.
Subcommittees
Certification Programme subcommittee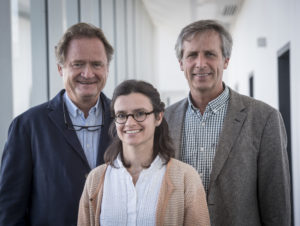 Aims and Objectives
To provide a Europe-wide standardized assessment of skills and expertise within the field of implant-based therapy.
To extend awareness and take-up of the Certification Programme by organizing a workshop that enables potential candidates to learn about it and how to complete it during the EAO's annual scientific meeting.
Master Clinician subcommittee
Aims and Objectives
In charge of the Master Clinician Courses initiative, to find experts willing to organise a one-and-a-half-day joint course with the EAO.
To promote the initiative towards the experts' community and to make sure that the association's main goal is respected.
Diploma subcommittee
Henning Schliephake (DE)
Member
Gerhard Iglauht (DE)
Member
Andreas Stavropoulos (DK)
Member
Ferruccio Torsello (IT)
Member
Affiliation subcommittee
| Position | First name | Last name | Country |
| --- | --- | --- | --- |
| Chair | Irena | Sailer | Switzerland |
| Member | Henning | Schliephake | Germany |
| Member | Björn | Klinge | Sweden |
| Member | Vivianne | Chappuis | Switzerland |
| Member | Petra | Gierthmülen | Germany |
| Member | Gunnar | Hawi | UK |
| Member | Federico | Hernandez Alfaro | Spain |
| Member | Ulrike | Kuchler | Switzerland |
| Member | Nikos | Mattheos | Hong Kong |
| Member | Mario | Roccuzzo | Italy |
| Member | Andreas | Stavropoulos | Sweden |
| Member | Leonardo | Trombelli | Italy |
| Member | Pascal | Valentini | France |
| Member | Stefan | Wolfart | Germany |
| Member | Frauke | Müller | Switzerland |